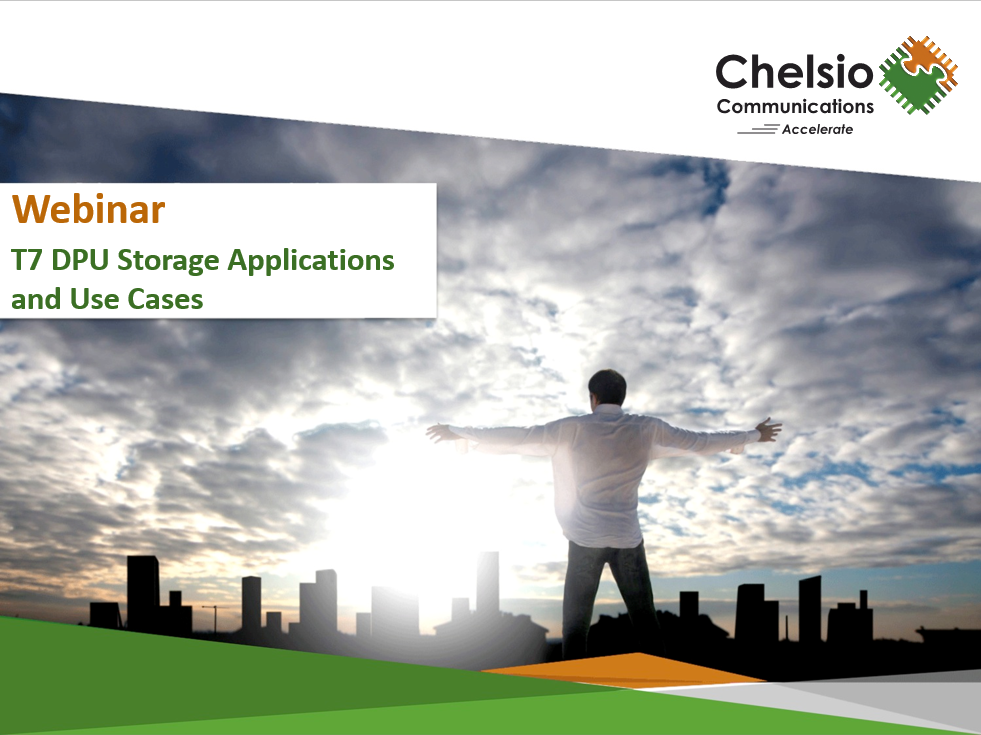 Webinar Slide Deck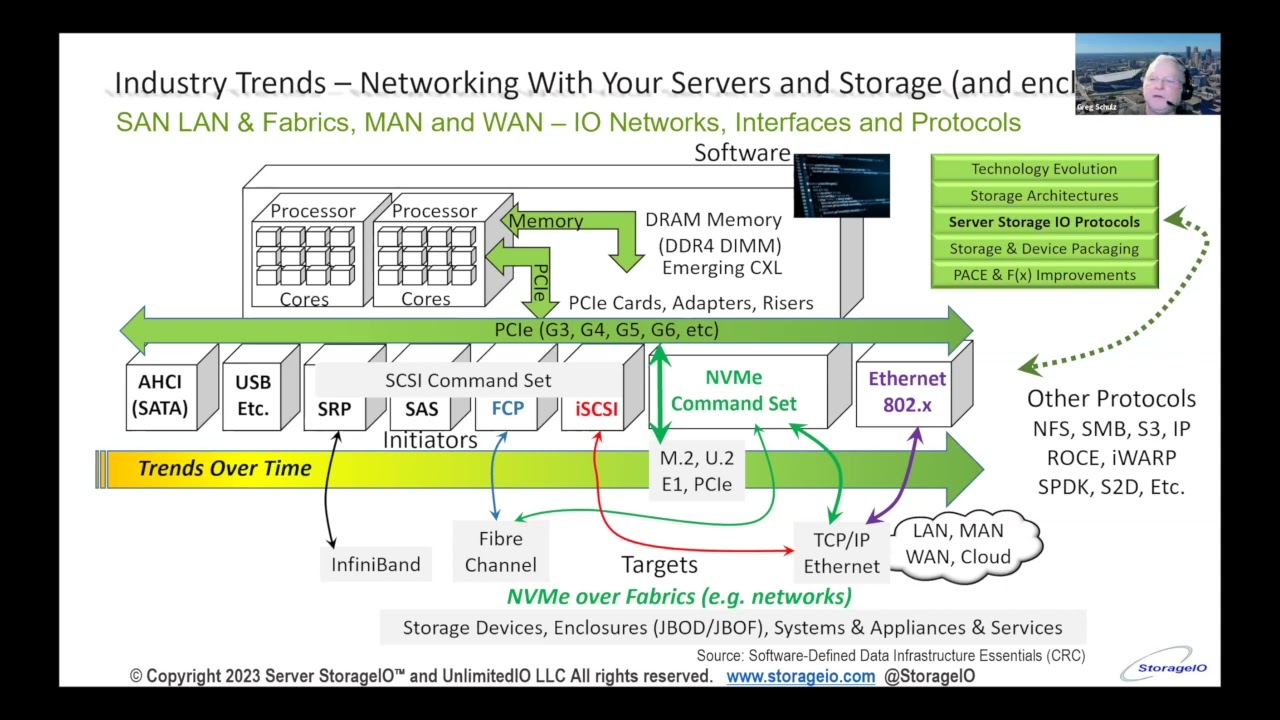 57 min
Webinar Recording
Live Event on Thursday, January 12, 2023 at 9AM US PST.

Chelsio T7 Unified Wire data processing units (DPUs) optimally accelerate a variety of data-centric applications such as networking and security protocols, but they are especially unique at supporting the range of network storage workloads. With multiple network ports up to 400 Gb and multiple lanes of PCIe Gen5, T7 is the ideal offering to sit between high-performance NVMe solid-state drives and high-performance network ports. Add to that line-speed iSCSI, NVMe over Fabrics (NVMe-oF) using iWARP/RoCE RDMA and NVMe/TCP initiator and target offloads, value-added accelerators for data-path functions such as encryption, decompression, deduplication, and erasure coding, on-chip support of control-path processing functions and you have T7 as the ideal DPU for networked storage solutions.
Who is the intended audience of the webinar?
The target audience comprises of system architects, designers, builders, server, network and storage OEMs, ODMs, integrators, resellers, and hyperscaler and HPC end-users.
Why is it important to attend live session, or, watch the replay?
Through participating in the webinar, you'll learn about Industry, customer and server storage I/O network trends, storage and server I/O application and use cases, Data Processing Units (DPU) and storage I/O offloads, Chelsio T6 and T7 highlights and performance proof points, and preparing for multiple 400Gb ports and multi-lane PCIe Gen5.
What specifically is the audience going to learn and hear about?
The webinar will cover the following particular topics:
Migrating from PCIe NVMe to NVMe-oF/NVMe/TCP and Ethernet.
Value-add data path acceleration (protocols, encryption, dedupe, etc).
Using Chelsio T6 proof of concept today preparing for T7 deployment tomorrow.
T6 proof points demonstrating performance acceleration.
Chelsio T7 feature function review.
Webinar Panel:
Greg Schulz – Independent Industry Analyst, Author, Consultant, Founder Server StorageIO™
Bob Dugan – Director of Engineering at Chelsio Communications