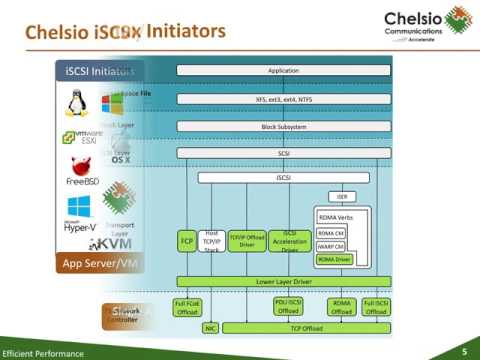 8 min
Chelsio Storage Initiators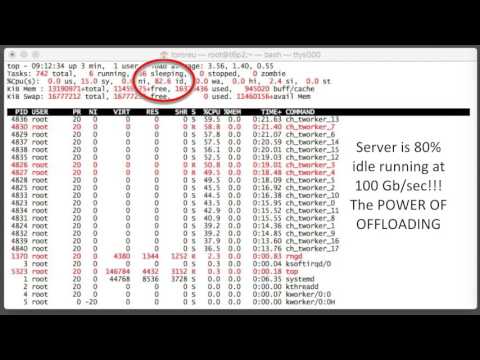 4 min
100G iSCSI Demonstration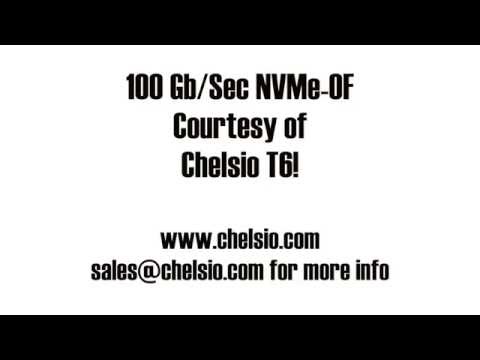 2 min
100G NVMe-oF Demonstration
The Terminator 6 (T6) ASIC from Chelsio Communications, Inc. is a sixth generation, high performance 1/10/25/40/50/100Gbps Unified Wire engine which offers storage protocol offload capability for accelerating both block (iSCSI, FCoE) and file (SMB, NFS) level storage traffic. Chelsio's proven TCP Offload Engine (TOE), offloaded iSCSI over T6 enjoys a distinct performance advantage over regular NIC.
Chelsio Unified Wire engine offers PDU iSCSI offload capability in protocol acceleration for both file and block‐level storage (iSCSI) traffic. Furthermore, iSCSI support is part of a complete, fully virtualized Unified Wire offload suite that includes FCoE, RDMA over Ethernet, TCP and UDP sockets and user space I/O. Chelsio's T6 adapter delivers line rate 100Gbps iSCSI SAN performance for both READ and WRITE operations using its T62100-CR Unified Wire adapter.
Unlike FC and FCoE, iSCSI runs over regular Ethernet infrastructure, without the need for specialized FC fabrics, or expensive DCB enabled and FibreChannel Forwarder switches. By using IP, it is also routable over the WAN and scalable beyond a local area environment.
iSCSI over RDMA testing demonstrates that iSER over iWARP (RDMA/TCP) achieves consistently superior results in throughput, IOPS and CPU utilization in comparison to InfiniBand-FDR. Unlike IB, iWARP provides RDMA transport over standard Ethernet gear, with no special configuration needed or added management costs. Use cases like MS Storage Replica and Disaster Recovery are supported now with Chelsio adapters.
Chelsio adapters also include enhanced data integrity protection for all protocols, and particularly so for storage traffic, including full end-to-end T10-DIX support for both iSCSI and FCoE, as well as internal data path CRC and ECC-protected memory.
Chelsio's T6/T5 based converged Ethernet adapters concurrently support iSCSI/iSER/SMB3/FCoE/NVMe-oF clients eco system and deliver a highly scalable and cost effective solution by supporting any industry standard Ethernet switches available in the market.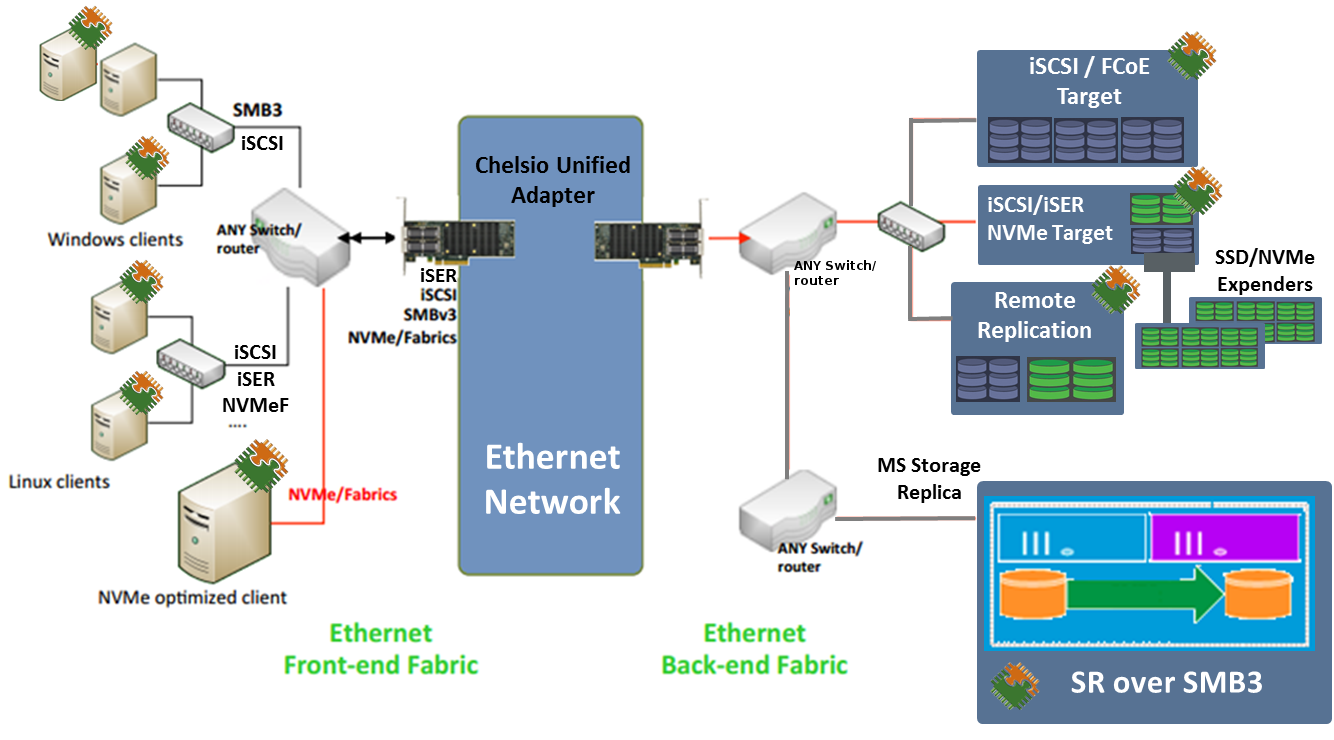 Figure 1 – Multi Protocol, Multi-Topology, End-to-End iSCSI/iSER/FCoE/SMB3/NVMe-oF Support
Chelsio storage solution enables largest target & initiator ecosystem and most of the native initiators are in-boxed in all major operating systems and hypervisors. Includes Open-iSCSI support.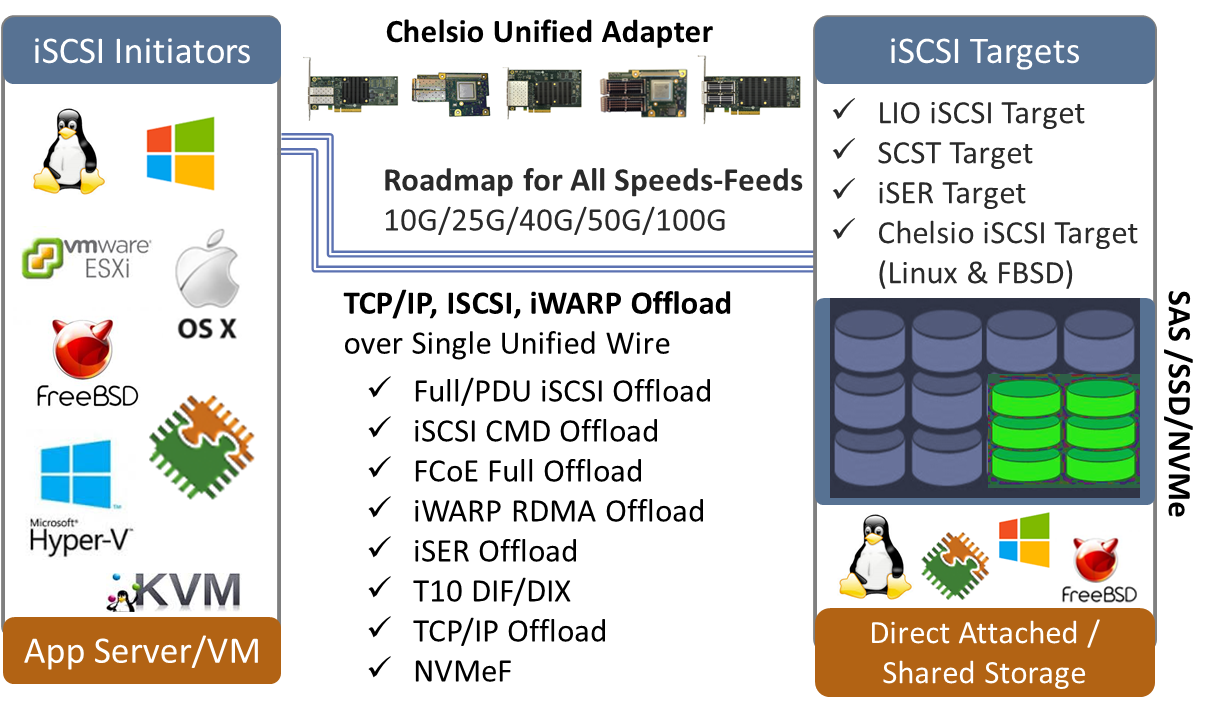 Figure 2 – Multi Protocol, Multi-Topology, End-to-End iSCSI/FCoE/SMB3/NVMe-oF Support